Hampshire Search and Rescue volunteers provide a service to the community 365 days per year, both day and night and in all weather conditions. We are truly committed to serving the people of Hampshire.
We partner with different organisations in the community including the police and Alzheimer's Society and work with local authorities and have a number of local businesses that provide support. For more information, please click here
Over 50% of our call-outs are to search for missing people who have dementia and we are proud to have launched Hampshire's contribution to the Herbert Protocol to assist families and carers by providing a Life History Questionnaire for them to complete and retain. The short form provides critical information and, in the event that the vulnerable person goes missing, it can be immediately provided to the police to help search teams focus on probable areas and may significantly improve the likelihood of a positive outcome.
For more information, please click here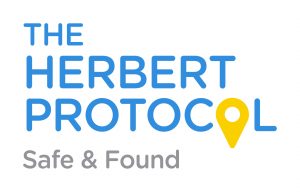 We do not receive any external funding and have to raise all our own funds to provide the service to the community.
We have partnered with 'Bag It Up' to recycle clothes, shoes and textiles which provides some funding and have a number of clothing banks across Hampshire. If you want to donate items or would like more information, please click here