Hampshire Search and Rescue start their 20th year of service
to the Hampshire community.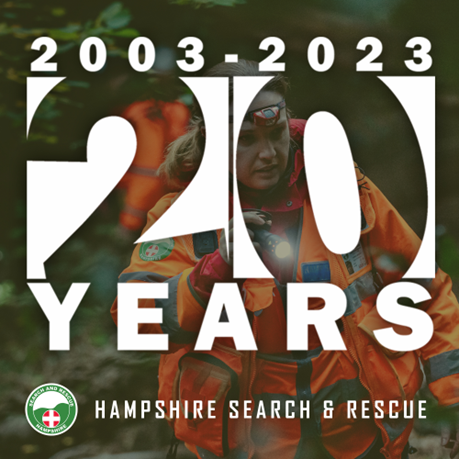 Over that time, we have completed close to 1000 missing person searches for Hampshire police as well as supporting Portsmouth City council with PPE deliveries, Portsmouth International Ports with COVID testing for freight drivers to the Continent and Solent NHS trust with vaccination support.
The team has grown to around 125 members with 85 of these being Operational and on call 24/7 to support missing person search work in Hampshire and supporting other Lowland Rescue teams in adjacent counties.
During this 20th year, the team have a number of events and projects planned to highlight their work and raise essential funds. Follow us to find out what is happening and how you can help the team support their community for another 20 years.